Larry ("Crazy Lorrenzo")
Local legend Larry Ritz began singing and fronting bands in his pre-teens. Larry started out in the Glass Onion, which evolved into Apple Jam. Larry then went on the road with the Shire Band, opening for and backing up Lee Andrews and the Hearts. Larry came off the road to marry his sweetheart, Donna, and they have been together for over thirty years. During this happy time, and in addition to raising his three sons (Anthony, Domenic and Michael), Larry established and/or fronted Steppin' Out Band, Funky Junk, and Philly Brass & Electric. The 4-Play Band is a true labor of love for Larry, since he is working with three of his long-standing friends and experienced collaborators. Larry, as "Crazy Lorrenzo", also often plays keyboards and makes popular guest appearances for Silver Rain and the incomparable David Christopher Orchestra.
Larry is also a skilled craftsman, successful entrepreneur, and founder of Three Brothers Tile. He also invented "Ritzmatic", a set of iterative mathematical algorithms based on the Spinal-Tap Paradigm that some things should remain unsolved. Not many people know that Larry actually caught and landed the biggest fish in the entire history of the world but unfortunately, as he tells it, ". . . it swallowed the Guiness guy . . . " and so never officially entered the Book of Records. As for the fish . . .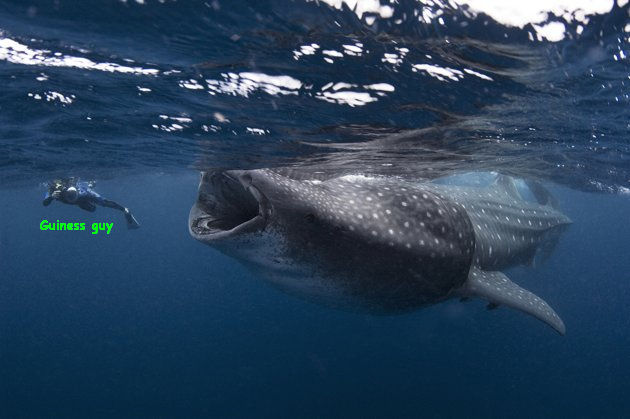 Steve ("Stevie D" or "Gimme10")
After creating the universe and resting on the seventh day, Stevie assumed human form and decided to become a drummer. Coming from a family of professional and accomplished musicians, Stevie was steeped in music from the beginning, starting to play professionally in his early teens. Adventurous and fearless, Stevie indefatigably played whenever, wherever, and with whomever he could, relying on his native ability, his acquired chops, and his musical background to help him become the polished musician that he now is. In addition to his superior drumming talents, Stevie is also an excellent vocalist who can tackle tunes from Frankie Valle to Steve Perry to Bob Seeger to Brian Adams to Marvin Gaye . . . the list seems endless---and we haven't even got to the Country artists!
Stevie is also a West Chester University graduate, holds a Master's degree from Harvard, is a nuclear specialist for Johnson & Johnson, has beautiful daughters, loves Candy and his BlackBerry, and is a fierce xenolexiconophile. He is proudly Italian-American. Also, not many people know that Stevie was actually the guy that ate the fish that swallowed the Guiness guy.
Stevie's "official" bio reads:
"Steve has been playing drums for over 30 years and has studied with Philadelphia area music staples Denis and Dan DeLuca. Heavily influenced by jazz and R&B Steve honed his skills performing at an early age with The Dave Ellis Orchestra and Cal Shaw Orchestra, and over 10 years with The Del Aires. Steve eventually migrated to several bands….mainstays of the DELCO area club scene, Steppin' Out, Grounds for Divorce, The Modified Funk Band , Philly Brass & Electric, and Soul Town, to name a few. Steve also handled the percussion/drums with the revised comeback of the popular 60's band, The Kit Kats. Steve has also added his voice to all of the bands he has been in, providing both lead and backup vocals."

Stevie likes to sing at least ten songs per gig.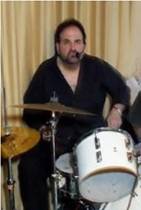 Stevie D.

Bill ("Two-Tone Bone")
In south-western France, if you can obtain the rare and privileged permission to visit the caves of Lascaux, you may spot a wall-painting of Billy assembling a keyboard from the inedible remains of the hunt. He still uses that keyboard.
Bill discovered the piano even before he discovered the telephone. His lifelong love of keyboards led him through a variety of bands on his way to 4-Play: The Shire Band, Lee Andrews and the Hearts, Sweet Cream, Eastern Standard Band, Reggae Ole, Powerhouse, the Street Corner Band, Tony's Funhouse, and Fire & Ice. Billy's devotion to keyboards didn't stop with playing and performing. He is also a trained and experienced piano technician, working on everything from old Wurlitzer and Fender-Rhodes electrics to priceless Steinways and Bosendorfers. Additionally, Billy is one of the world's pre-eminent authorities on the maintenance, repair and modification of the archetypal Hammond B3 organ and Leslie speakers. Major recording studios, national acts, and major venues, not to mention countless churches and ministries throughout North America, rely on Billy's expertise to insure classic performance from their Hammond organs. This has also led Billy to become friends with some of the greatest jazz organists of all time, including Joey DeFrancesco, Dr. Lonnie Liston Smith, and the late, great Jimmy McGriff . . . but we still just call him "Bonehead" around here.
Billy is a St. James Bulldog and a proud "Stoner" (resident of Eddystone PA, if you like). Billy believes the story about Stevie eating the fish that Larry caught that ate the Guiness guy and he would like to talk about it.
Stan ("Paj")
Being born a breech-baby and mooning his first audience before the age of five, Stan's career was destined to cross Larry's path. Stan started playing reeds before the age of eight and acquired his first guitar from a rent-skipping country musician before he was twelve. As far as Stan is concerned, the stranger the music or the instrument, the better. Stan's first band was The Reunion (which, oddly, never re-united), followed by J is 4 Jam, Baltimore, The Shire Band (where Stan first worked with Larry and Billy), Lee Andrews and the Hearts, Sky, Sweet Cream, Steppin' Out Band (where Stan and Larry first worked with Stevie), Fire & Ice, and, now, 4-Play. Stan is another St. James Bulldog, a Widener graduate, holds a Master's degree from Temple, and has been asked to stay away from a host of other institutions. Recently, Stan has been involved with an educational grant from NASA but only after being forced to sign an affidavit swearing that he would stay away from the rockets (but not the Rockettes). A few of his friends know that he once caught the Guiness guy stealing tomatoes from his garden, so every spring he sends a karmic "high fin" to the fish.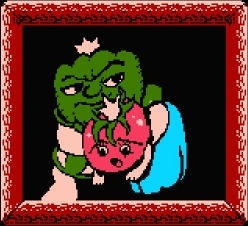 Experienced Musicians/Entertainers.
Live shows with audience participation.
"Crazy Lorrenzo"
Big Sound from a Small Band