Our next appearance is:
♫ Saturday, February 25 ♫
39 NORTH
110 S. MacDade Boulevard
Glenolden, PA 19036
484-497-5389

Thank you, Talk Of The Town: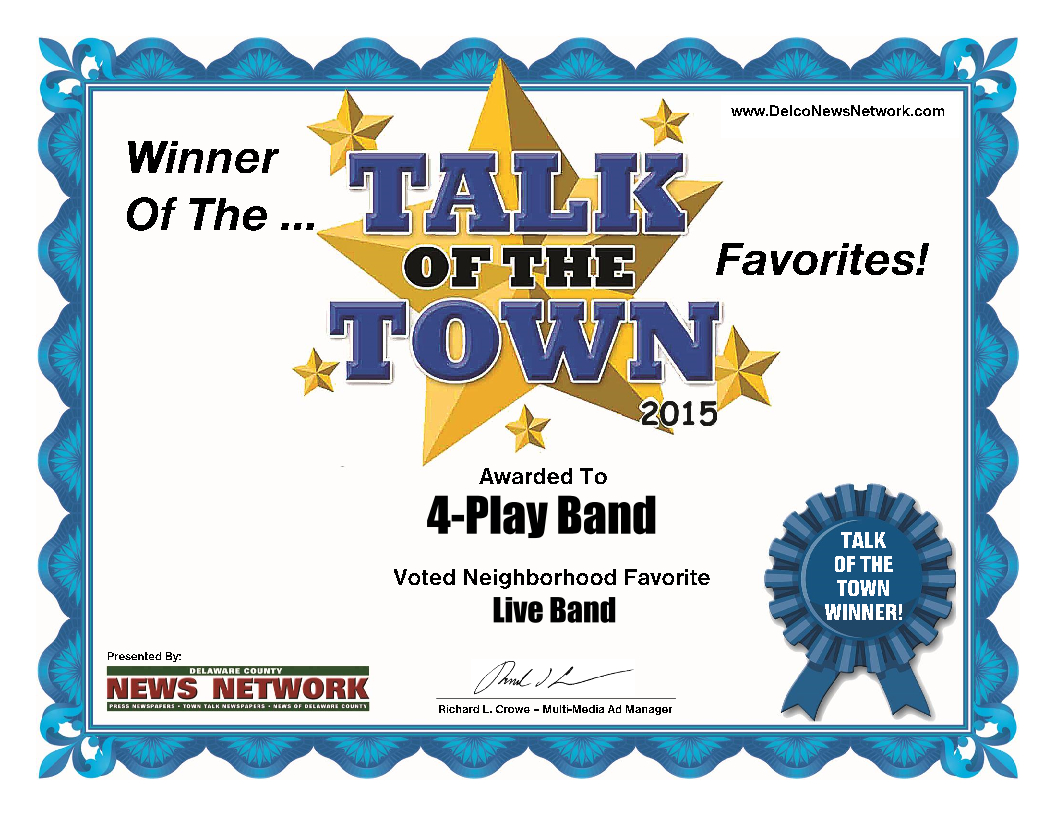 Thank you all very much for this. Having great fans and having fun with them is truly a gift that keeps on giving. We are blessed.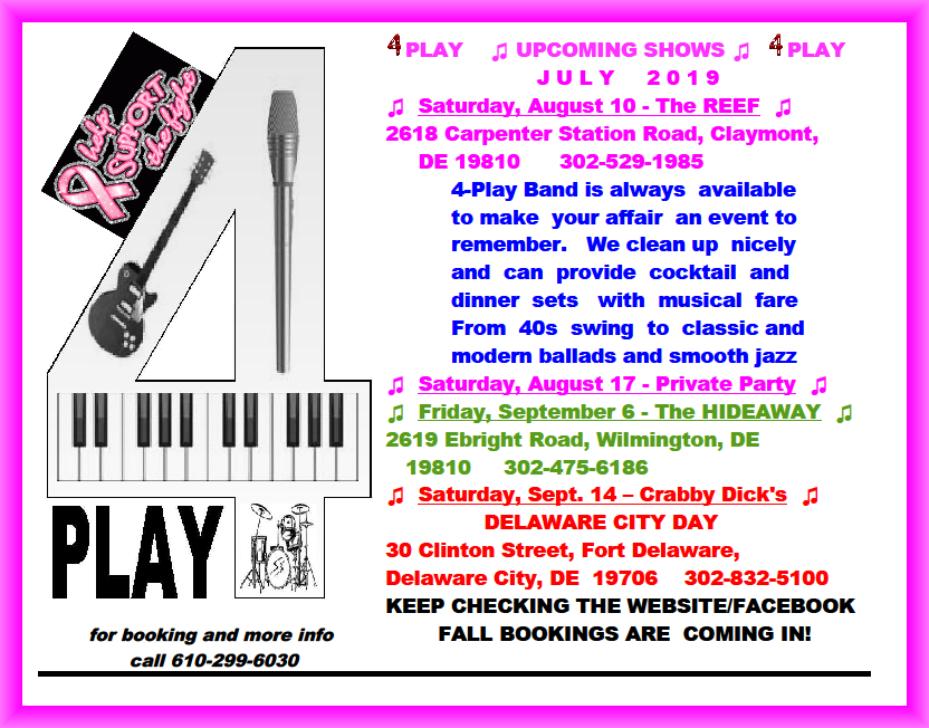 Thanks to Mike Vagnoni and all the people at Out On The Town for yet another nice article that they did on us in their Feb-March 2016 issue.
(Read the article here).


NEW: now you can also get here by just typing in

4-PlayPA.com or 4PlayPA.com
or
4-Play.band or 4Play.band



Thanks to Mike Vagnoni and all the people at Out On The Town for another nice article that they did on us. (Read the article here).

Updated 2-25-2017
Even More New 2017 REEF dates!
(10-21, 11-10, & 12-9)
New West Bradford Day (Yay!) date (5-21, Noon-4:00pm)
New St. Helena's Carnival date (6-7)
New 39 North date (2-25)
New Riddle Ale House date (3-3)
New Crabby Dick's (Delaware City) dates (4-29, 9-16)
Delaware City Day at Crabby Dick's (7-15)
A Hideaway Benefit at Del-Vets (2-19)
Lots of new Hideaway dates
(1-27, 3-18, 5-13, 6-16, 7-21, 8-12, 9-15, 10-13, 11-22, 12-22)
Lots of new 2017 REEF dates!
(1-21, 2-17, 3-24, 4-22, 5-19, 6-24, 7-29, 8-19, 9-8)
New A.J. Stephen's date (1-28-2017)
New Lewinsky's dates (1-14-17 & 3-17-17)
New Red Iron Pub date (1-20-17)


---see the
FULL CALENDAR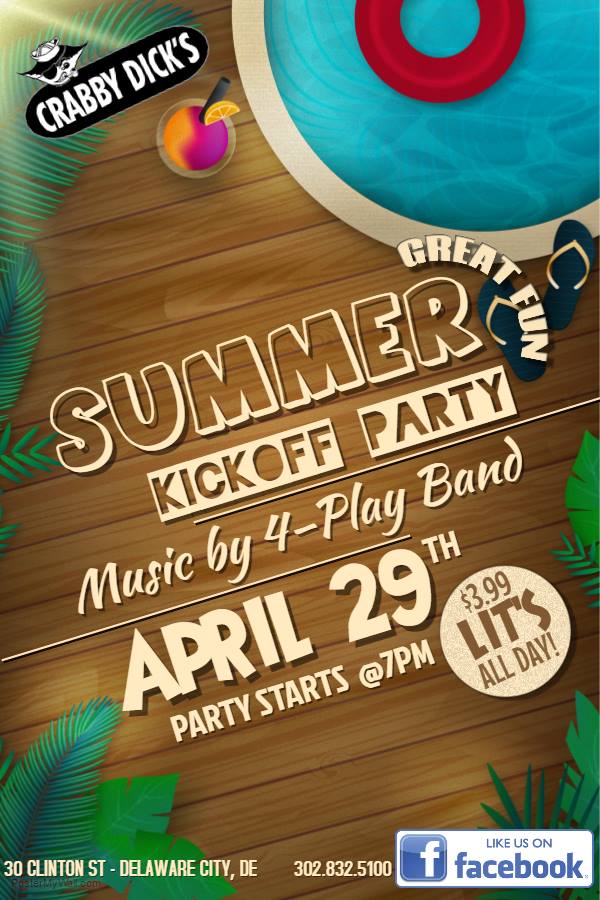 New Photos:
Tony & Fire&Ice, circa 1988;
The Expressions with Tony Marco; Fire&Ice lost Meetinghouse Road Party photos; Red Rose Inn Brandywine Room poster; and Fire&Ice/Junction 1973 Poster photo added to the
Tony Marco Memorial Photos
.
4-Play Band performed on the Talk Philly show on CBS3 on Tuesday, July 16th, with Ukee Washington & Katie Fehlinger. The segment was aired on the Talk Philly ShowThursday, August 29th (Hosted by Ukee Washington & Pat Ciarrocci). We were treated warmly from the moment we walked into the CBS3 facility. Everyone, and I mean everyone, was just soooo nice and kind to us. (Broadcast 3.1; FIOS 003; XFinity 002; RCN 3)
Billy & Paj (and Kris & Loretta) were invited by ?estLove (whom we first met at age 5) to be backstage guests at the Philly 4th of July concert to renew old Lee Andrews & The Hearts acquaintances (Donn, Jaqui, and Karen & family) and to spend time with recent and new friends on the job. It was so good to see everybody and to see that they were all healthy, happy, and doing fine. The weather was fine and it was a great day of music and camaraderie. Thanks to everyone! We are truly blessed!

We shot a lot of pictures, which you can view here.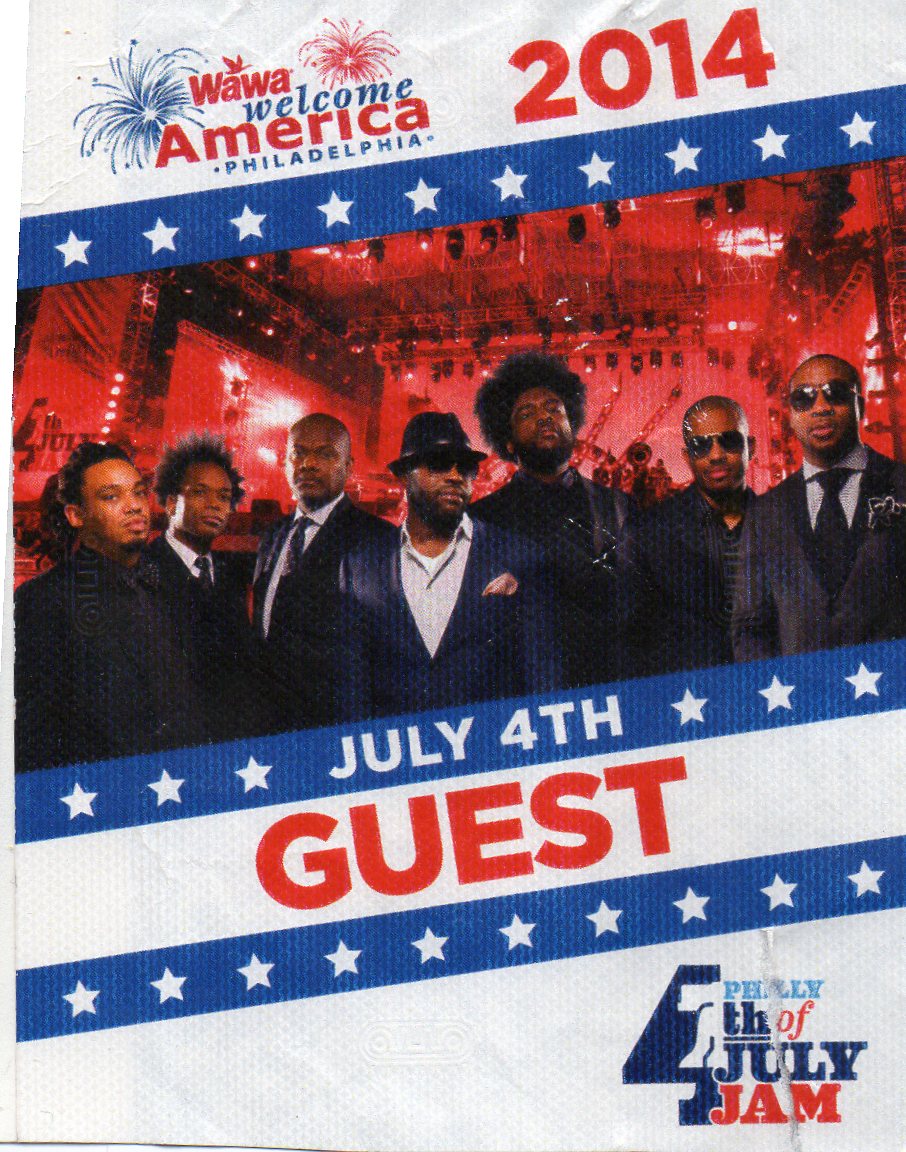 (To 4-Play Band):
We at Komen send our heartfelt appreciation for the support and generosity of the donation. We Thank you sincerely for choosing Komen Philadelphia for your fundraiser and hope we can partner for next year's Breast Cancer Awareness Month.
That donation will help pay for free screening and mammograms and treatment for uninsured and underinsured women who I know are thankful to your Band as well.
Through those screenings many lives have been saved and know that the 4-PLAY BAND has helped us to continue our mission in serving woman throughout the Tri-State area.

Best regards, Susan G. Komen Philadelphia
Bernadette White 125 South 9th Street, Suite 202
Outreach Education Coordinator Philadelphia, Pa. 19107

4-Play Band wants to at least double our contribution so, please, help us support a noble and necessary cause by either donating directly to the Susan G. Komen Foundation or by purchasing a Pink&Black 4-Play t-shirt from us (all of the profits go to the Susan G. Komen Foundation).



Please note that 201
5
dates are quickly filling up for us. Several clubs have asked us for regular rotation dates, which could affect the availability of 3-4 dates per month from now until the end of the year. If you are considering having the 4-Play Band as part of your affair, please don't hesitate to
contact us
---and the sooner, the better!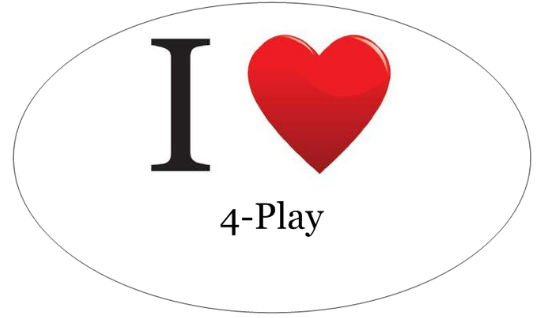 Background fractal graphic from Moeman.com